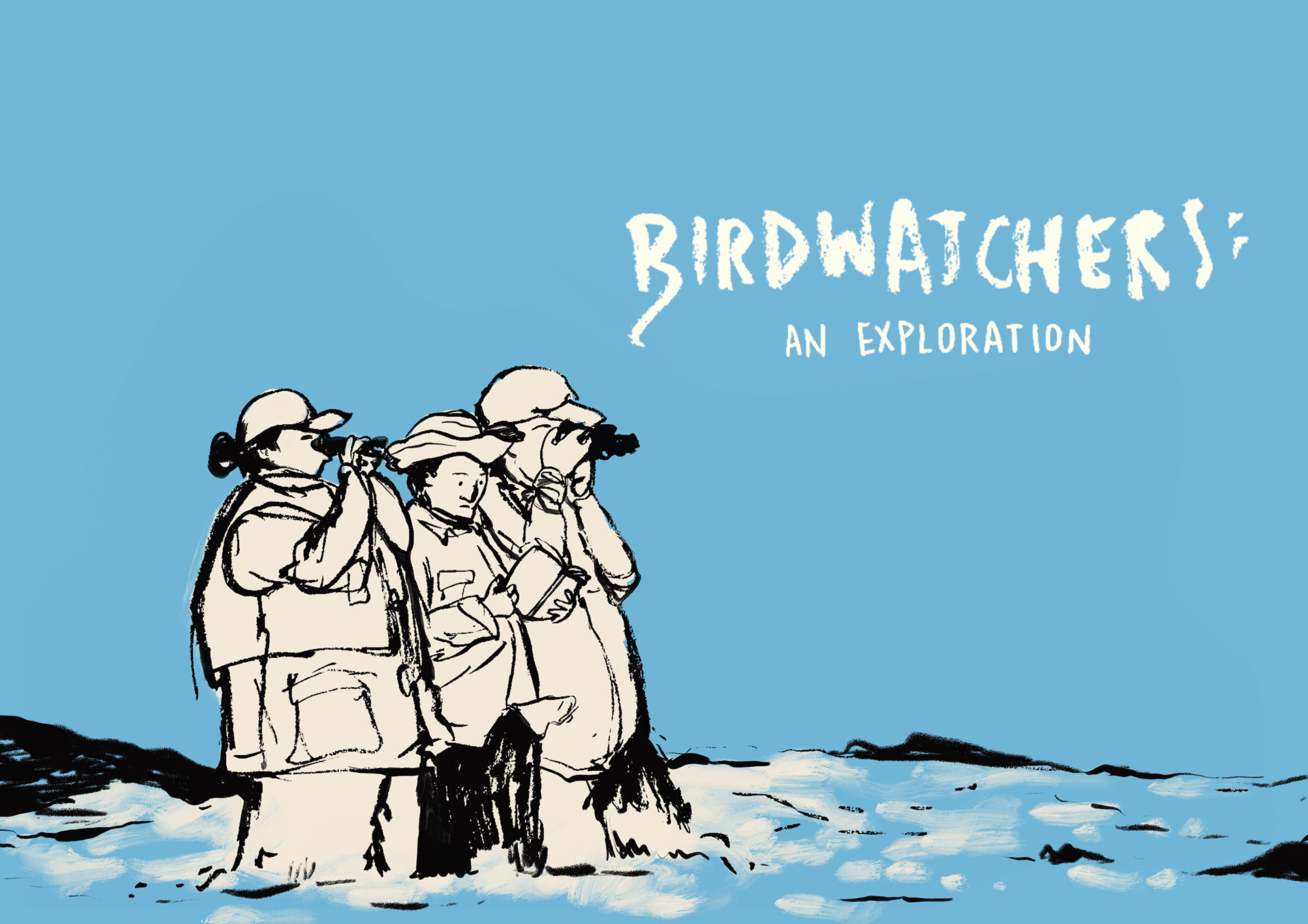 Taking advantage of a literally rainy day I made quick sketches of birds and birdwatchers.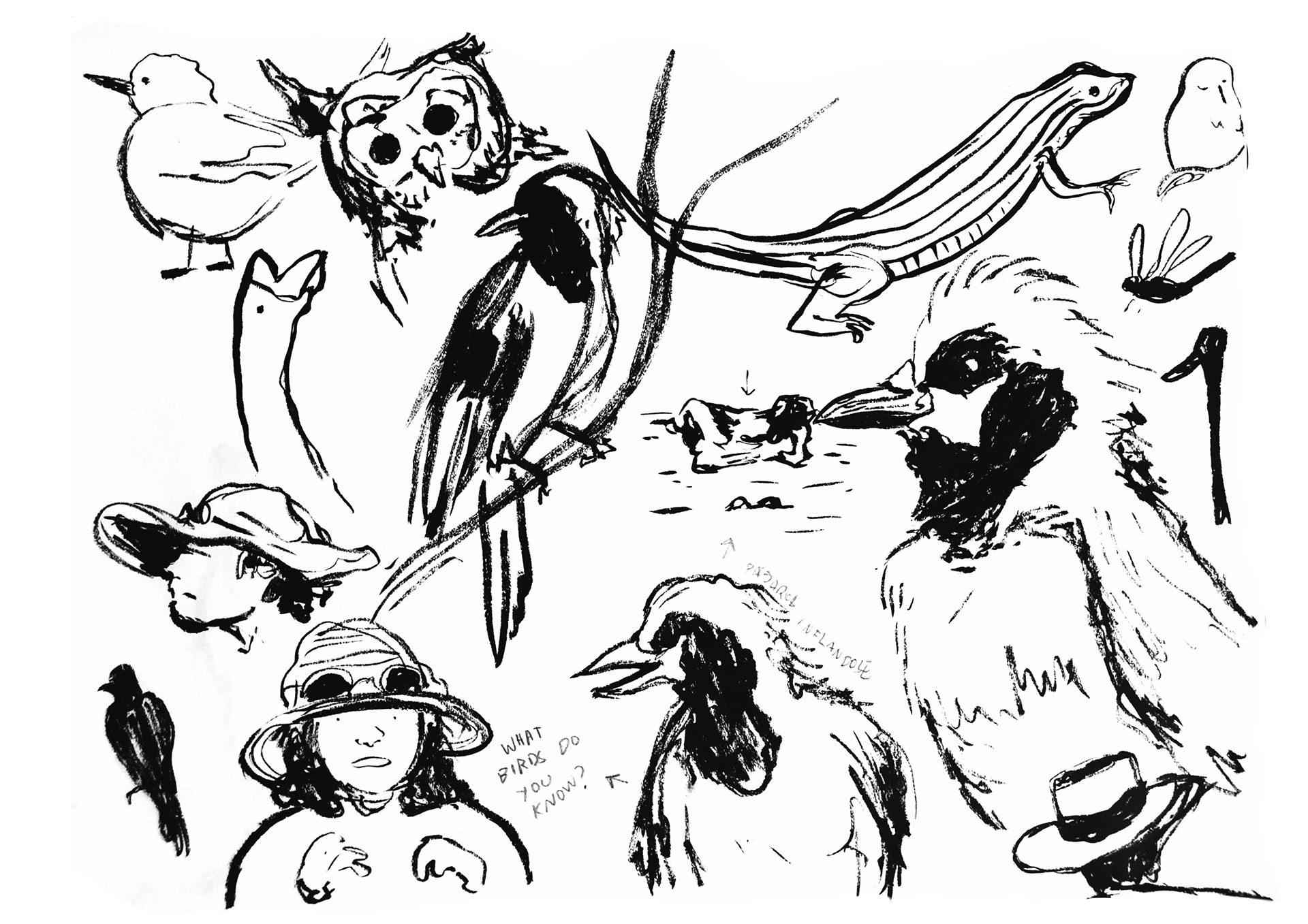 I drew with ink and brush, without a previous sketch, merely by observation.
I played with composition of a few of the illustrations that came out and the idea of creating a quick
adult coloring book
came to mind.
So I decided to do so.